Public Adjusting/ Claims Consulting
As dedicated consumer advocates, Guardian American understands that when an accident or disaster strikes, emotions run rampant. The resulting stress often compounds the situation. Having an objective expert in your corner will ensure rational decisions are made at a time when they are most critical. We can't change the past, but we can certainly help make things easier going forward.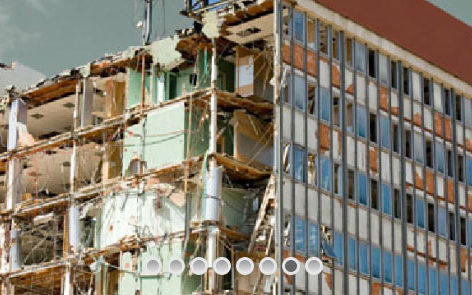 Unfortunately, the burden of proof after a claim lies with YOU, the insured, NOT the insurance company. Did you know a typical insurance policy contains thousands of lines of terms & conditions and various forms of endorsements that are constantly changing? Moreover, there are many duties and obligations that YOU must perform immediately following a loss. Most people can not be expected to understand all these contractual conditions. Guardian American Public Adjusters do.
Let's face it, leaving the process of settling your claim up to an adjuster who is either directly employed, or contractually committed to your insurance company is not in your best interest. Most of us assume that the insurance company will work toward and fair and equitable settlement. But adjusters and claim examiners hired exclusively by insurance companies are often handling dozens of other claims simultaneously, with little incentive to make sure every aspect of your claim is handled to achieve the highest allowable insurance benefit to you.
Public Insurance Adjusters WORK EXCLUSIVELY FOR YOU, as your Insurance Claim Advocates. Our primary function is to expedite the fair and equitable settlement of your policy, maximizing what you are paid for your loss. (i.e. Full indemnification).
Call us now for a FREE, Immediate consultation