The signature of a Guardian American Home community is a development that is just the right size.
Small enough to know your neighbors, yet large enough to have the benefits of a common community.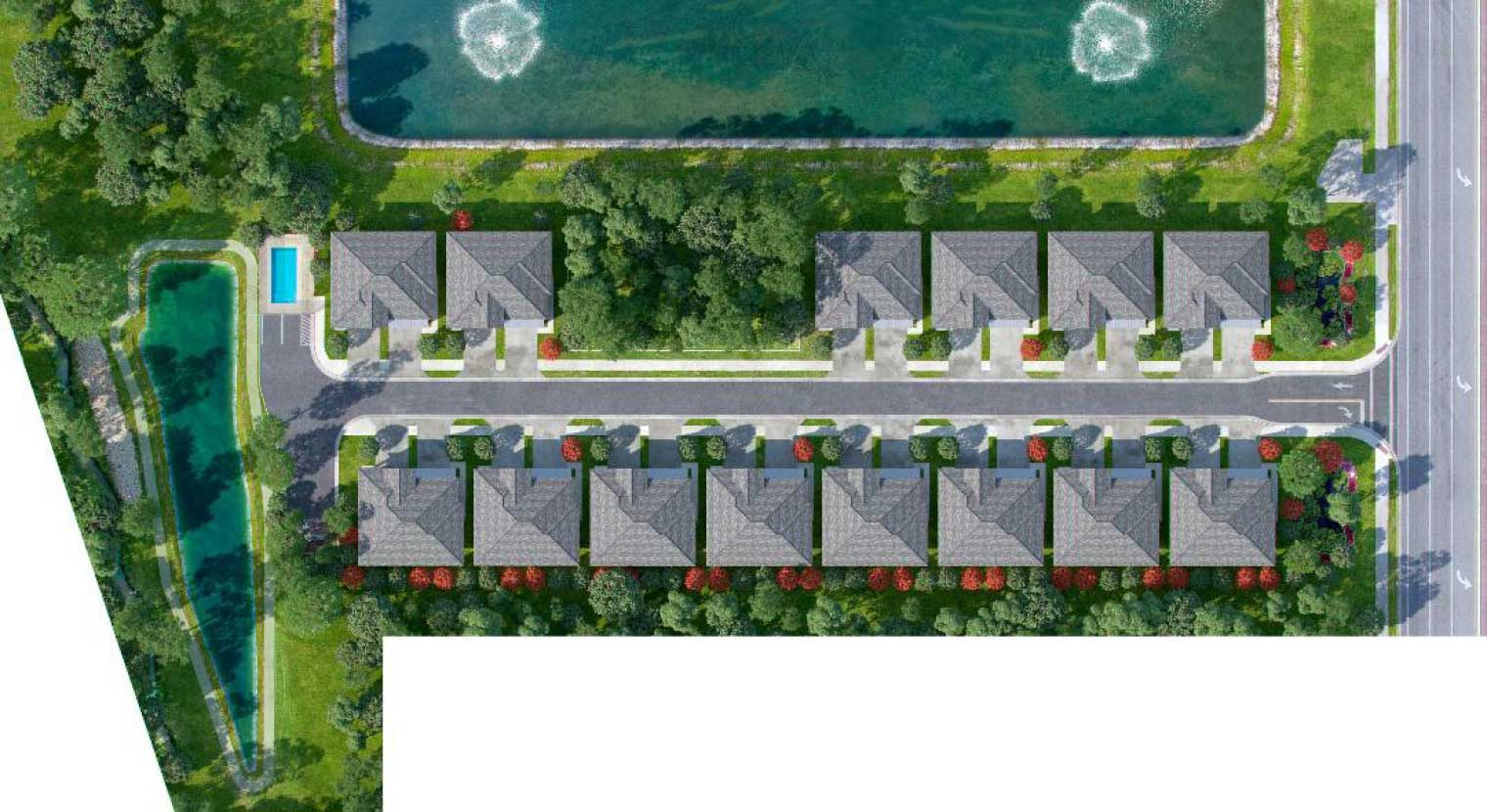 At Magnolia Ridge, we chose to build a single family attached, two home per building site layout, because it offers the economic benefits of a townhome design, with the advantage of bringing in natural light through windows on three sides of every home. By sharing one wall and roof in common fashion, the cost of each home is reduced. In the more common town home layout, there are 3 to 8 homes in one building, with only two homes having the benefit of a side yard and the windows that come along with it.
The community is provisioned for security gate arms to be installed along with a camera system which will slow down anyone entering the community long enough to have their picture taken and stored on a remote server. An effective deterrent strategy often used in high end neighborhoods.

Mid-Sized Community of 28 Homes

Every Home is a "Corner Lot"

Provisioned for Gated Security
Community Landscaping Fully Maintained by the Association


Walk to Public Schools and Church
Two Decorative, Lighted, 45 Foot Wide, Fountains in Lake