Guardian American has developed a relatively lean structure of service companies, allowing us to provide highly efficient administrative, capital, supervisory, engineering, and project development services. Over 95% of our land development and construction activity has been with "at-risk" dollars. Therefore we treat each and every obligation as if "we own it ourselves." Our efficiencies allow us to be much more flexible and market reactive, giving us the ability to adjust to rapidly changing economic conditions. Throughout our long tenure we have had no bankruptcies or problems with credit, weathering downturns in the market with our ability to always think "outside the box."
Working with a majority of residential product in the attainable/affordable price range, we constantly challenge ourselves to develop new proficiencies and solutions that give us an edge over the oft-times bureaucratic approach of large public home builders.
Guardian American is a vertically integrated company. As developer-owners, the principals are directly involved in every aspect of the business cycle; funding land acquisition, investor relations, land development, vertical construction, marketing, all the way to handing the keys to buyers. We provide proven strategies, offering construction management with complete oversight to completion and any necessary upgrades neglected by previous developers, utilizing the highest quality materials and workmanship.
We have extensive developer due diligence experience and our expertise in all these areas has enabled us to create a loyal network with many of the finest architects, engineers, planners, consultants, and contractors in the industry.
Our Proven Track Record Speaks For Itself…
Those investors, creditors, and strategic partners that recognize the potential of the Guardian American companies are well positioned to move forward in forming a mutually profitable, loyalty based relationship.
Whether Guardian American becomes partners or is contracted to provide value added services, our commitment to excellence is grounded by the fact that we understand the phenomenal returns that this business provides, and the corresponding risk that must be managed to ensure long term profitability for all stakeholders.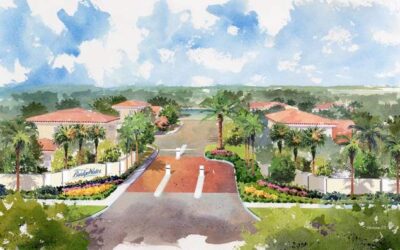 Land & Community Development…Direct and integrated management of each and every process that goes into building, especially in a planned development community, is absolutely critical to upholding the economic success of that community. A fundamental part of this...
read more