About The Guardian American Companies
Building Homes. Building Communities. Building Relationships…
Experience is Earned Over Time…
Since the early 1960′s, Guardian American has been a developing and building company. Over 45 years of land development and construction experience means we get the job done on schedule, with a profit. Thousands of homesites representing over a billion dollars in sales revenue have been delivered to satisfied customers. Our proven track record speaks for itself. Every aspect of this process, from land acquisition, site development, building, and sales is directly managed by our organization.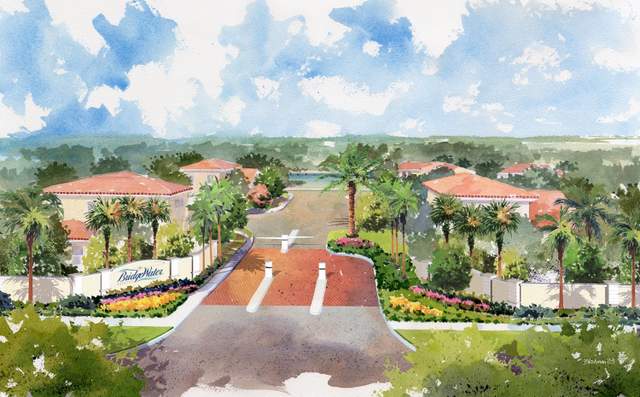 We take pride in our ability to visualize and create communities where families thrive and memories are made. We are driven by the satisfied homeowners as we hand the keys over to each new home buyer. Guardian American was committed to infill building long before it became a popular strategy among big name builders. Leveraging our knowledge and vision to transform small land parcels into beautiful communities is what we do best. More specifically, our focused experience allows us to work closely with engineers, architects and other design professionals to make things happen economically, without sacrificing quality. Throughout our communities, you will find that the signature of Guardian American is a development that is just the right size — small enough to know your neighbors, yet large enough to have the benefits of a common community.
A Solid Commitment…
Every success begins with a vision, a goal. Since 1960, our vision has enabled us to never fail to deliver on a promise to our customers. Our vision begins before we ever break ground or lift a hammer. Our perspective comes from constantly looking to the future, applying lessons learned from the past. We are disciplined in our growth strategies, constantly positioning ourselves for adjustments in the economy. In our rearview mirror, and looking ahead, the road is paved with success. Consequently, our buyers can rest assured that we will "weather the storm" even under the most difficult of circumstances.
A Worry Free Lifestyle….
"Weathering the storm" is one thing our homebuyers will not have to be concerned about because each of our homes include robust roofing designs, high impact windows, and concrete block construction. Our preference is to offer homes and townhomes with individual lots, as opposed to a condominium approach which results in dozens of people stacked above you. Moreover, details like energy recovery ventilation, spray foam insulation, structured wiring, granite/quartz countertops, and quality electrical and plumbing fixtures are typically included in our baseline homes to provide our buyers built in value from the very start.
Diversity to Meet Your Desires…
Guardian American is well aware that in a cyclical market, prices can rise and fall dramatically due to volatile material costs, economic factors, and limited land availability. Consequently, our diversified product offering includes attainably priced, as well as custom, luxury homes to best meet the desires of each home buyer.
We Build Relationships
Perhaps one of the most important aspects of what we do is building relationships with our customers and contractors. Whether you are buying a house, or helping us build a house, you'll be given the personal attention and respect that you won't find anywhere else. You're more than just a valued customer or contractor, because we take great pride in building your future and our hands on approach allows you to be a part of the process. As a mid-sized builder, we know our success depends on customer satisfaction, the quality of our homes, and our reputation to build with integrity – all of which are tested with each home we deliver.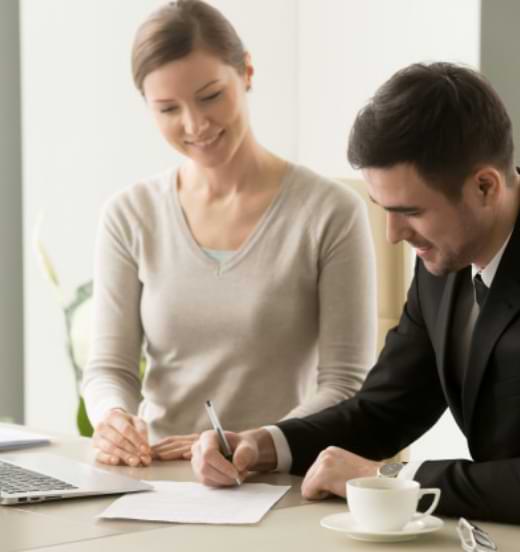 The Guardian American Team
Guardian American is a vertically integrated company. As developer-owners, the principals are directly involved in every aspect of the business cycle; funding land acquisition, investor relations, land development, vertical construction, marketing, all the way to handing the keys to our buyers. Thousands of homesites representing over a billion dollars in sales revenue have been delivered to satisfied customers.
We have extensive experience in both new construction and rehabilitation of residential properties. We provide proven strategies, offering construction management with complete oversight to completion and any necessary upgrades neglected by previous developers, utilizing the highest quality materials and workmanship. We have extensive developer due diligence experience and our expertise in all these areas has enabled us to create a loyal network with many of the finest architects, engineers, planners, consultants, and contractors in the industry.
Robert Johns has been in the land development and construction business for 23 years. Robert started his career with a Bachelor of Science in Engineering, and after 15 years of engineering design and field application experience. Robert earned a Master's degree in Business with a Minor in International Business. During this stage of his career, Robert led business development teams within Fortune 500 companies, into numerous product developments, teaming arrangements, and joint ventures with European, Asian, and North American based companies.
Robert then re-directed his experience to join and expand The Guardian American Companies in 1998. Since joining Guardian American, Robert has entitled and developed numerous commercial and residential communities and built and delivered hundreds of homes. Robert's experience includes Land Development and Construction, Design-Build Construction Services, Public Insurance Adjusting & Dispute Resolution, as well as Residential, Construction, and Commercial Loan Brokering.
In 2012, Robert lobbied Guardian American to be accepted as a Strategic Development Partner with The National Community Stabilization Trust which was appointed and funded by U.S. Department of Housing and Urban Development to Stabilize Communities affected by the collapse of the residential real estate market. Through this program, Robert led Guardian American as it acquired, renovated, and sold over 150 homes to facilitate the transfer of foreclosed and abandoned homes to deserving end buyers and to promote productive property reuse and neighborhood stability.
Robert's wide breadth of qualifications and experience allows him to identify infill land development opportunities that others may not recognize. Over the years, he has been able to take parcels with legal, environmental, and other less than desirable characteristics and turn them into viable and profitable development success stories.
Robert is a licensed Florida State Certified General Contractor and Florida State Licensed Public Adjuster. Robert presently qualifies Guardian American Construction Services, LLC to provide general contracting services to various development partnerships throughout the state of Florida.
Bob Krieff is a major presence in Florida real estate, with over 45 years of experience as a home builder and land developer, as well as serving the professional building community in highly visible and various leadership positions. Bob has a record of outstanding achievement building public and private enterprises committed to affordable housing, customer satisfaction, employee development and growth.
In previous roles, Bob served as Executive Vice President and Chief Operating Officer of a nationally recognized South Florida custom home builder and Division President for two national fortune 500 homebuilding companies where he was responsible for all land acquisition, community development and home building throughout the State of Florida and Commonwealth of Virginia. Bob has a longstanding affiliation with the Guardian American Companies. Since the mid 1960's, Guardian American has been a vertically integrated, Florida based, residential building and land development company. Over the past 35 years, Bob served this company in various consulting, senior management and principal ownership roles. Bob is also the founder and president of RDK Development Enterprises, a 13-year-old national real estate consulting and residential building company. He is a regular contributor to Third Bridge Group Limited, who provides market intelligence to private equity firms and hedge funds across three continents. Bob's longstanding track record as a builder of quality, affordable housing has made his company a natural choice to partner with the National Community Stabilization Trust, a national nonprofit organization working with the nation's largest financial institutions and local housing providers across the U.S. to reclaim neighborhoods hard hit by high levels of foreclosure and abandonment. The National Community Stabilization Trust supports the stabilization of distressed neighborhoods by ensuring local housing providers have the right tools to transform empty, foreclosed properties into community assets that increase the stock of affordable ownership and rental housing for working families.
This program facilitates Bob's mission to "Promote Neighborhood Recovery Through Property Redevelopment. Over the course of his career, Bob is responsible for delivering thousands of affordable, move up, custom and retirement homes in urban, golf and country club, active adult and suburban communities to satisfied customers, exceeding a billion dollars in sales revenue.
In addition to his vast experience as a home builder and developer, Bob served as the President of the Builders Association of South Florida; Area Vice President of the Florida Home Builders Association; Director, National Association of Home Builders; Director, Tampa Bay Builders Association; Chairman of the Broward County Building and Zoning Code Enforcement Board; Executive Committee Member of the Advisory Board of Florida International University, College of Engineering and Design; Executive Committee Member, Affordable Housing Task Force, appointed by the Broward County Board of County Commissioners; Committee Member, appointed by Miami-Dade County Board of County Commissioners to Restructure the Miami-Dade County Building Department, and has served on other regional and national boards and advisory panels. Bob's accomplishments as a homebuilder, having a proven track record of building expertise, outstanding business stability, integrity, and exceptional
customer service has qualified him as a Florida Certified Master Builder by his industry peers. He is a recipient of the Builders Association of South Florida Builder of The Year Award and since 1981 is a Florida Certified Residential Contractor. Bob earned his Bachelor of Arts degree and postgraduate studies in Educational Psychology from the University of Miami in Coral Gables, Florida.
Contact Us for More Information